Jordan drew this picture of a "karate girl" for one of her taekwondo instructors :)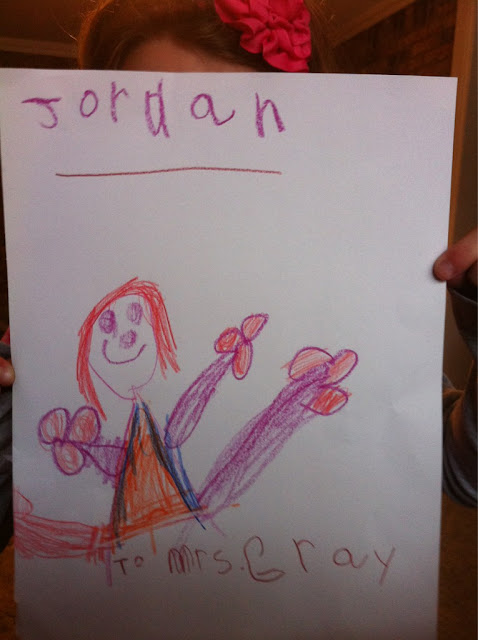 pretty cute
Grandma got to come & have Thanksgiving lunch with Jordan at school & Jordan was elated!!!
Jordan got to ride in the parade for the lighting of the ozarks on the town square--she LOVES parades!
lining up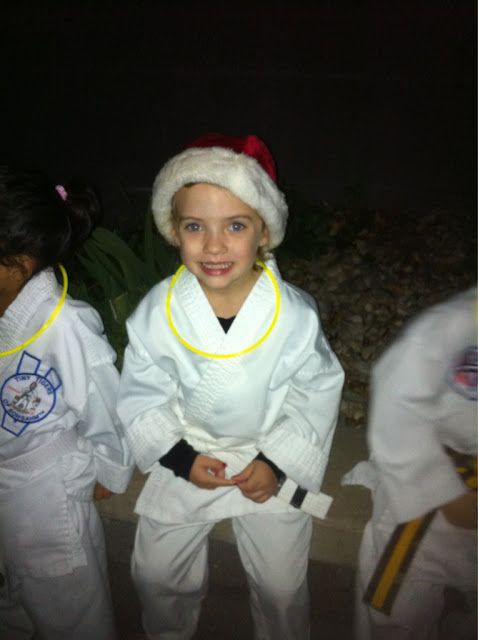 riding in the parade :)
Me & Hayden watching the parade---he loves parades too and waves at EVERYONE!
We had a great Thanksgiving with our family & are very thankful this year for all our blessings!
Happy Thanksgiving 2011
HaHa--Jordan and I tried something with her hair that I learned about on Pinterest---put little braids all over and the flat iron the braids for a quick crimp--it worked, kinda :)
We made a quick visit to the town square again to look at the lights, we'll visit many times before the end of the year--its one of our favorite things about our town!
They even got to ride the ponies--and they LOVED it!!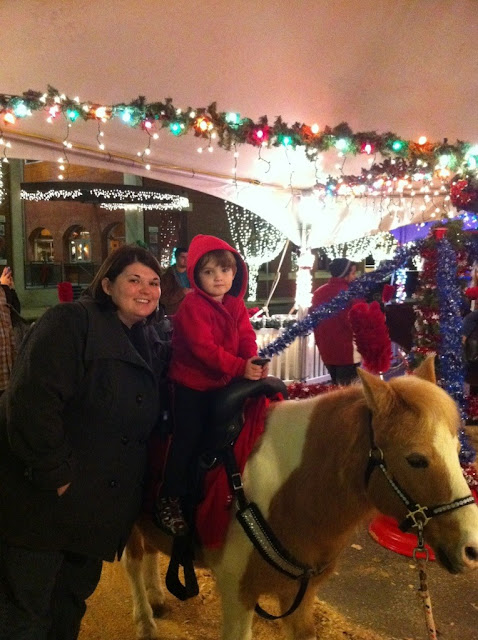 Christmas is in the air now that Thanksgiving is officially behind us and we're gearing up to put the tree up tomorrow :) Can't wait!!
- Posted using BlogPress from my iPhone